AFHA Assists Long Melford Heritage Centre with Archaeological Exploration
Long Melford has a rich inheritance from the Roman Period including a substantial road and findings suggesting the location of a settlement. Long Melford Heritage Centre, which is supported by the Parish Council and subscriptions from the public, has been undertaking a ground penetrating radar (GPR) survey at key locations to gain a greater understanding of what lies beneath. The study is looking to establish if the settlement was civilian or for military use and if the previously uncovered road extends further north and south. AFHA volunteered their services and Josh Keane from our Long Melford Office spent a day with Long Melford Heritage Centre using our GPS equipment to record the precise locations of anomalies detected by the GPR survey. John Nunn of Long Melford Heritage Centre said "we were delighted when A F Howland Associates offered to help with the precise GPS positions of landmarks round the edges of the various sites we were working on….it was an essential part of the technical foundation of our study".
and who said geologists were dull
Who said Geologists are dull? Here is a light hearted insight to what we really do at AFHA 'The Geologists are Coming'…..
Continuous Gas Monitoring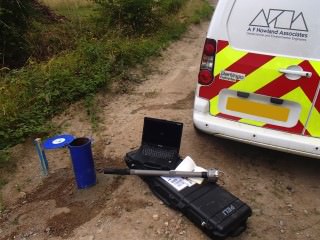 AFHA has recently expanded it's continuous monitoring capability with the deployment of continuous ground gas monitoring equipment. The GasClam devices were utilised to investigate land next to a recently closed landfill site. On the usefulness of continuous monitoring equipment AFHA Engineer Toby Skinner said "continuously monitoring ground gasses is essential when encountering complex ground gas regimes where concentrations can fluctuate vastly over a short time period. The high density of data allows relationships between variables to be explored to gain a more in depth characterisation of the site". In this recent deployment, the monitoring equipment was able to record spikes in methane concentrations from brief but rapid falls in barometric pressure, something that traditional spot monitoring would miss. By combining the two approaches, the maximum amount of data can be obtained during the investigation and a more rigorous risk assessment developed.
Liverpool, Switch Island Cable Crossing
600 m of directional drilling to install electricity cabling to serve Liverpool's new deep water container port.We provided ground investigation and a comprehensive desk study for crossings below one of Liverpool's busiest motorway junctions. Settlement analysis was carried out at 9 strategic locations and presented within an HD 22/08 and HA 120/08 compliant report.The port is now handling some of the largest ships in the world and the lights are still shining brightly!
Back To The Future Day, October 21 2015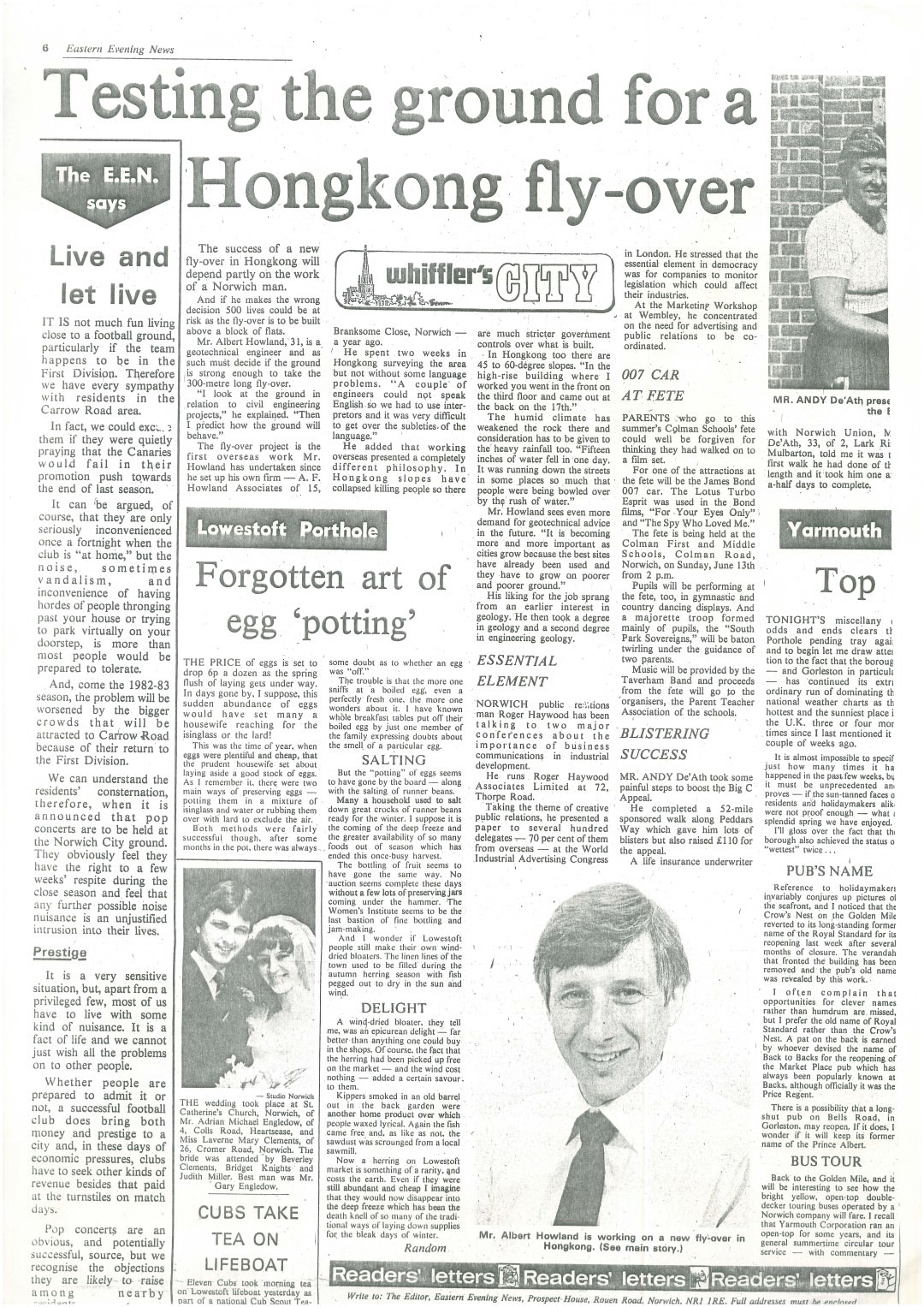 What were AFHA doing 30 years ago? Well we were providing geotechnical expertise for a new fly-over in Hong Kong, amongst other things. Al spent two weeks in the former British colony advising on geotechnical parameters for the 300 metre long structure.
A F Howland Associates Ltd is Granted a Restricted Operators Licence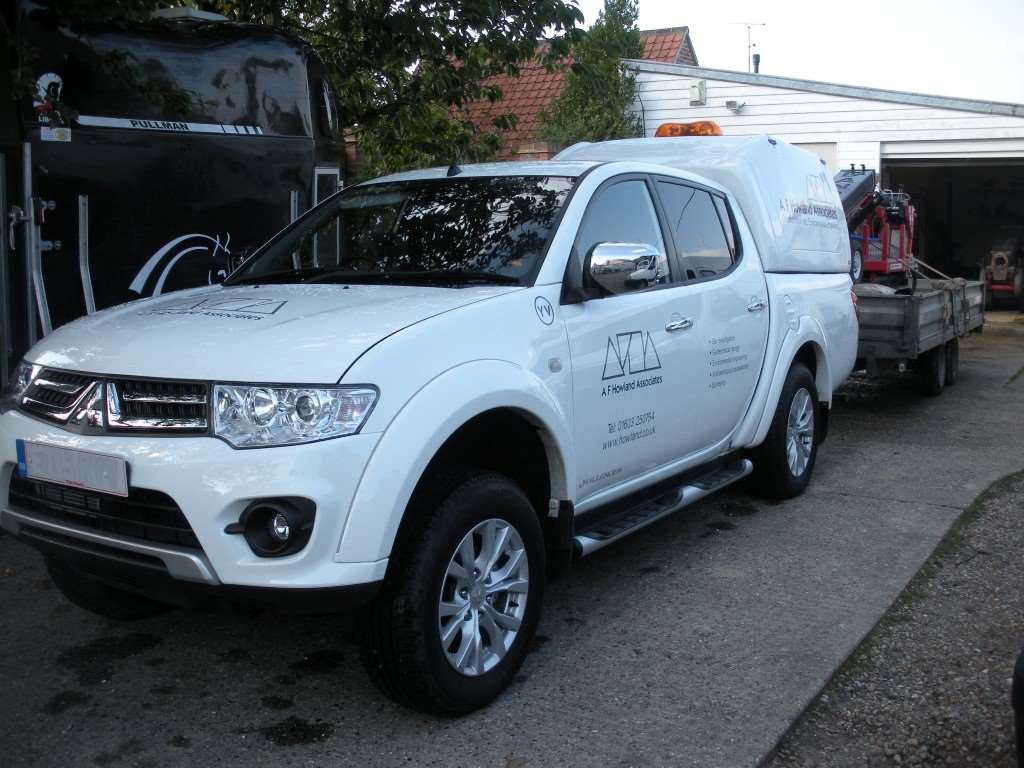 A F Howland Associates Ltd is proud to announce that we have been granted our restricted operator's licence from the Office of the Traffic Commissioner's for our drillers, as they are now able to share the driving element of the working day
Chapter 8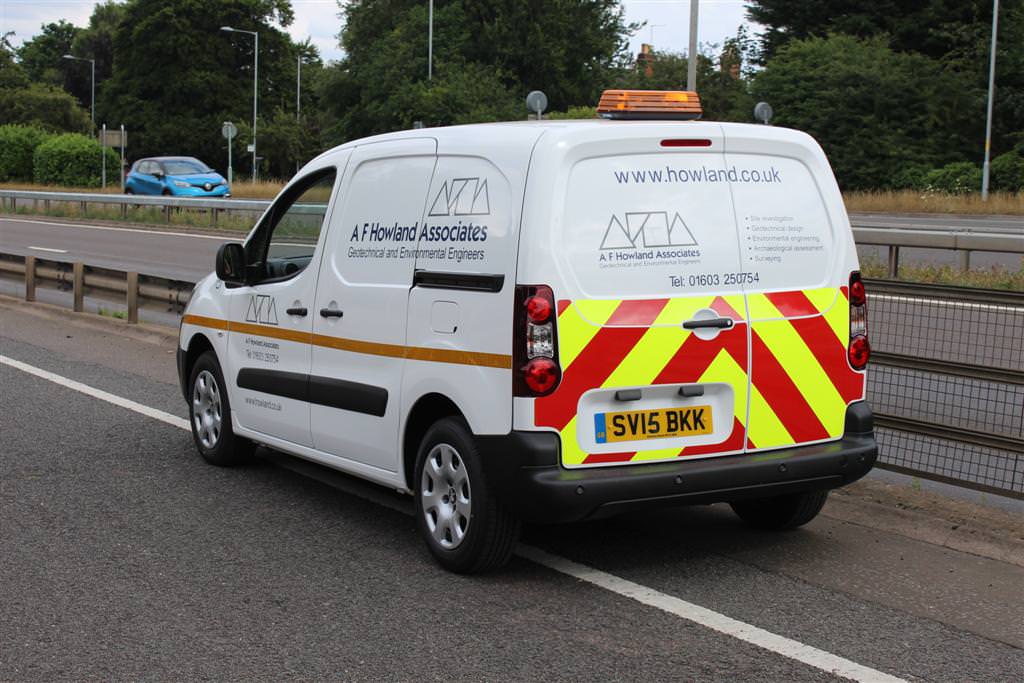 Although Chapter 8 is not legislation, AFHA fully subscribes to its philosophy on visibility and whether on, adjacent to, or at any distance from roads believe that it is important that vehicles are readily seen.
However, high visibility markings are no substitute for common sense and it is essential that vehicles on site are parked so as to pose no risk to others and that where not possible their presence is indicated by advance signs.
The health and safety of staff and that of the public must be a vital component in the working practises of any organisation.
SSE unveils plans for its £4m Pitlochry Dam Visitor Centre
A F Howland Associates is proud to have provided the geotechnical appraisal, detailed slope stability assessment and review of the slope interaction with a range of foundation options for the scheme.
The Centre is to be situated at the end of the Tummel Valley, close to the picturesque Pitlochry Dam in Perthshire, Scotland which is already a major tourist attraction. It will use state of the art technology to showcase the role played by the engineers who brought hydro power to Scotland over 70 years ago.
Barny Horne, Principal Engineer at AFHA, states that "By having addressed some of the primary geotechnical design issues for the Centre, AFHA feels it has a direct link back those early pioneering engineers that have inspired so much of the work carried out through the subsequent decades.".
More information on the Centre can be found at: Link
AFHA adds John O'Groats to it's list of scheme locations!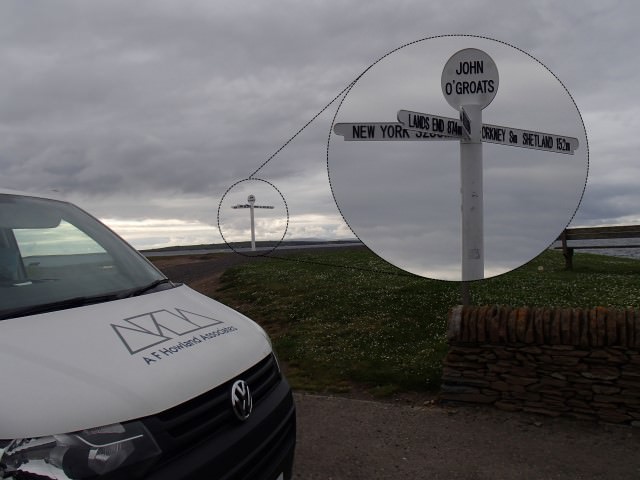 During its 34 year history, AFHA has worked throughout much of Great Britain, including its most easterly point, Lowestoft Ness; towards its most southerly, the Isle of Wight and has now added John O'Groats to the list.
The work at John O'Groats required the management of a geotechnical investigation for a series of crossings by trenchless construction of rail tracks for a major power supply scheme with the consequential responsibility for providing an assessment of the construction impact for submissions to gain Network Rail approvals.
Senior Engineer Returns to AFHA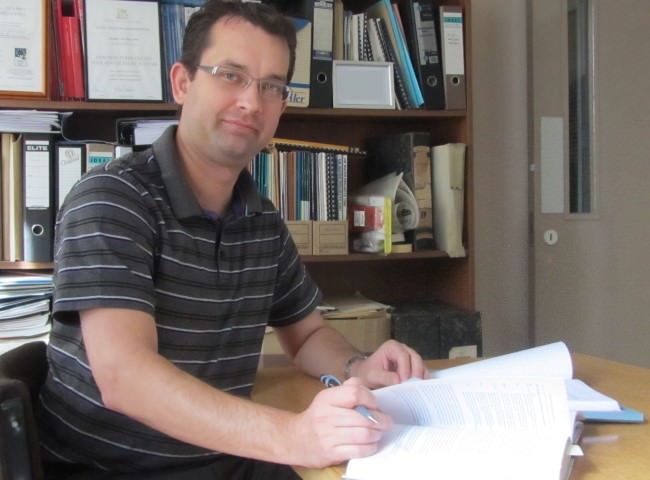 We are pleased to announce that Alex Straker who was a member of A F Howland Associates from 2006 to 2009 has re-joined the Company.Following a number of years in the off-shore industry where he developed his flair for management, Alex has taken a senior position back at AFHA. He will enhance the existing skill base and also be proactive in the increasing expansion of the Company.
CDM Regulations 2015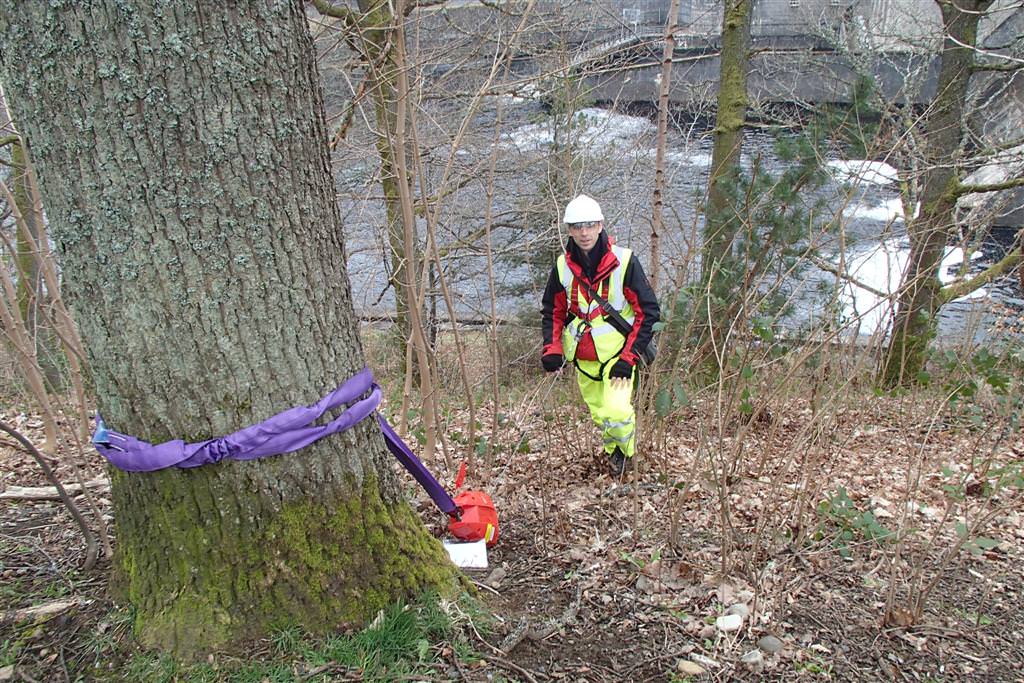 Senior Geotechnical Engineer, Barney Horne, has successfully completed an IOSH approved course in Safe Supervision of Geotechnical Sites. Subtle changes to the CDM Regulations 2015 were discussed during the course. These have been embraced by AFHA reinforcing our commitment to the highest standards of technical activity with no compromise to safety and safe working practices.
Level 2 NVQ for Paul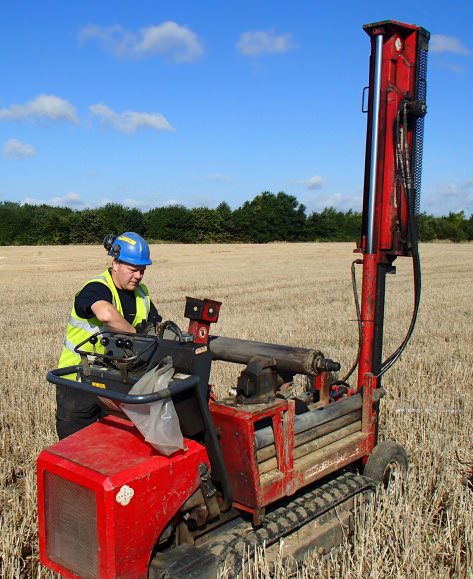 Paul Paxton has become the latest of our Field Technicians to achieve a Level 2 NVQ Diploma in Land Drilling Operations. Paul was assessed by the Construction Awards Alliance over a period of a year during which he demonstrated competence in health and safety awareness, dynamic sampling, ground investigation, land drilling and safe working systems. This recent success adds to the Streetworks Operative qualification that Paul has previously secured as well as his experience working with the AFHA drilling team for the last 2 years.In completing his appraisal the assessor commented on the 'impressive knowledge and work ethic of both Paul and Dave'. He went on to say 'Paul also provided all of the required information as well as keeping us up to date where he was going to be. He was a good candidate to assess and had all the necessary paperwork in place'.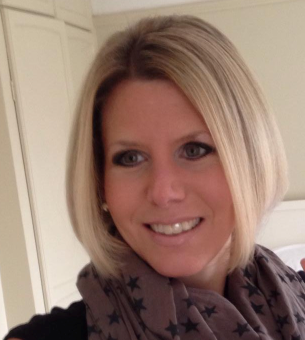 Expansion requires more administration support and we are pleased to announce that we have recently appointed Charlotte "Charlie" Day to our team. Charlie, whose career has been with KLM where she advanced to senior cabin crew has joined AFHA on a part time basis to provide support to our existing administration team and will also provide assistance to our Engineers who have seen a steady increase in workload over the past couple of years. AFHA continue to offer practical engineering solutions to an increasing client base and have recently completed a number of schemes in the North East, Scotland and the South West.
We are pleased to report that Toby Skinner has joined AFHA as a Site Investigation Engineer to support the companies core business. Toby initially joined us for work experience having approached one of our engineers during a careers event. He has now completed his studies and was awarded a First Class Honours degree from the University of East Anglia. He joins AFHA on a full time permanent basis and provides a valuable addition to the existing energetic team.
AFHA expands its Senior Management Team
As part of the Company's programme of structured expansion, it is my pleasure to announce that Karl Blanke has recently joined our company to head up and expand both our East Anglian and wider national drilling and consultancy business activities from our Sudbury, Suffolk office.
Karl's technical and managerial experience lies in the implementation of cost effective site investigations for both geotechnical and geo-environmental purposes. He is well respected in the drilling industry for having a depth of knowledge for both local and wider ground conditions gained from over 13 years experience in the drilling industry. This knowledge enables him to recommend the correct site investigation intrusive technique for any given proposal. He has worked on industrial, commercial and residential developments for the public and private sectors. Karl has also gained valuable experience working on small to large scale infrastructure projects for the Highways Agency, Network Rail and the London Underground.
Karl joins the well established team at Howlands handling a range of projects from small to major civil engineering schemes from its offices in Norwich, Norfolk and Sudbury, Suffolk.
Lessons Learned from Recent Train Derailment
Although a cause has not been established Network Rail has become understandably anxious following a train derailment at a site near Nottingham. Whilst AFHA were not involved in this particular crossing, we are aware that Network Rail are reviewing all active UTX applications and projects because of the potential impact that they have to induce settlement. A F Howland Associates offer a total package for UTX, and other trenchless construction projects. Accordingly, our existing approach has been reviewed and we believe that there is nothing in principle that we need to do or amend in our strategy of assessment and reporting. Our experience in interacting with Network Rail in particular, means that we can offer a complete service to comprise the ground investigation, topographic survey, settlement calculations, liaison with NR and Form submission to gain its approval.
Anglian Water Framework Extension
A F Howland Associates is pleased to announce that it has been awarded an extension to its current framework agreement with Anglian Water for Ground Investigation. This continues an unbroken relationship with Anglian Water and the water industry in general of over 20 years
In-house Plate Load Testing
Also known as Plate Bearing Test. The test is used to make a determination of the vertical deformation and strength characteristics of soil and can allow an estimate of ultimate bearing capacity, shear strength and modulus of sub-grade reaction to be made. Typical uses are for verification of the suitability of piling rig or crane mats (working platforms).
The method involves applying a load through a rigid plate and assessing the amount of settlement with time. The test may be carried out at ground surface or in shallow pits and trenches. A 'reaction load system' is required, which can be provided in a number of ways, most commonly by a piece of large plant that will remain stable throughout the test.